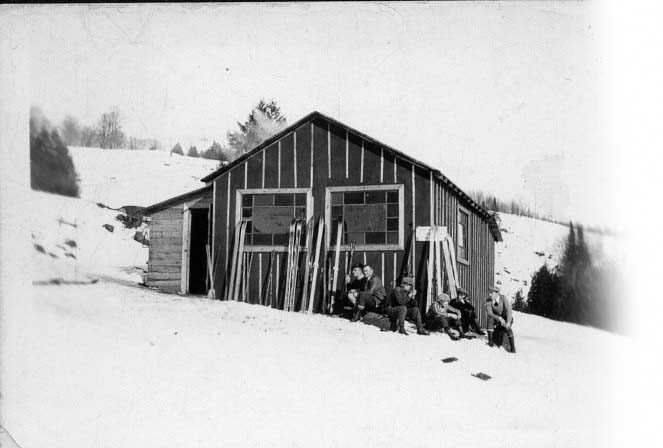 Figure 11:The original "shack" built by the Laurentian Ski Club, ca. 1930 to 1932. Source was the Hansman collection.
Chapter Six: Snowy Slopes
Then, in 1929, the four-year-old Club settled down on what would become its permanent home. The "McLeod farm" took awhile to officially become known as the "Laurentian Heights," however. The Club began by leasing the property, and did not buy the land until 1947 (NB LRO, Pcl. 1021; Pcl. 1343). In the meantime, the members lost no time in making themselves at home. In October of 1930, they built a little log "shack" near the bottom of the hill ("Ski Club...", 1967; Hansman, 1987: "Ski Week..."). Chris Raycraft, a former Ski Club member who has done extensive research on the Club, notes that the location of the original ski lodge was just west of the bottom of the modern chair lift near the stand of cedar trees (Raycraft interview, 2002).
Over time, the one-room "shack" became a more elaborate three-room "chalet." There was one big, square room with tables and benches lining the walls. Along one side there was a counter, which served as the commissary where members and guests could buy chocolate bars, pop, cigarettes, gum, meals, and, later on, tow tickets. In the centre of this room was a big round wood stove for heat. The kitchen had another stove in it. As the Club grew, another room was built to accommodate the senior members, and a little shed was also added where members could wax their skis. A separate little building at the back served as the outhouse (Fudge interview, 2002; Lehman interview, 2002; Wootton interview, 2002).
(Kooistra, A History of the North Bay Ski Hill page 26)